Wednesday's Class 30th of September. In the spirit of our continued acknowledgement of completing 9 years of classes, we will give out a 'Record of Attendance' to the first 100 people, AND we have Written Acknowledgments for various Attendees and Instructors over the years. YOU MIGHT BE ONE OF THEM! See you there at the National Theatre at Harlem, New York 125th and 5th; OR Listen in Live on the MHHS 'Eyes Wide Open" Blog 7:30 pm - Wednesday. And don't forget to listen tonight Tuesday at 9:30 for our regularly scheduled National Principles.

.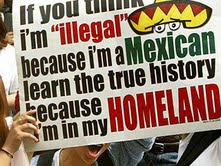 We will also discuss Astrology -- After 7x7 (49) comes 50 the Year of Jubilee. What about the Blood-moon, Eclipse of Full Moon on the Fall Equinox, -- Wow!!! ripe for rites and rituals. Is it REALLY about War and bloodshed? or is it about Peace and Love - the Polarity? War for some -- Peace for others in these 'Great and Dreadful days". What is the significance of that? AND what about the Pope's SURPRISE! SURPRISE! when he told the Modern Europeans on the Congress floor, that they were immigrants and foreigners, and he spoke slowly in English. Guess he wanted to be sure they got the message directly. Michele Obama said it as well 2 weeks ago at a naturalization ceremony and she said the 57 people who signed the Declaration were NOT Americans and that those being naturalized now are becoming 'United States of America' citizens. DO YOU KNOW THE DIFFERENCE??? Barack also told them they were foreigners a few years ago in his speech on 'immigration'. That is when the poster above starting circulating. But they won't give up the ghost, as that is what colonist do, they suck off of others. It is also what vampires do, they suck your blood (line). The Pope also told them 'foreign immigrants' who swore by Oath they would uphold the law of the land, but did not; to enforce the Constitution!! That would be the American National Constitution (for nationals) and for all people who are on the aboriginal and indigenous land and who are loyal and true american citizens, regardless of their citizen rank. Be it naturalized, foreign nationals, foreigners, subjects, corporations, immigrants, or otherwise. Yet, they DO NOT follow the law, they are the ultimate LAW BREAKERS!! and they break the ultimate law -- Divine Law!! The absolutley love, in fact, they enjoy immensely in a sick sort of way, molesting people and other citizens. Essentially, the Pope told them to stop human trafficking and criminal activity and to stop supplanting themselves in other people's ancestral truths and affairs. So now YOU and YOU and I, must take our place amongst the affairs of man, if and only if you can see the light of truth, as without it, you will remain in the dark no matter what you do, or think you are doing; because the Truth is the Light and the Light is the Truth. Tricky isn't it? because the truth is the source of all things made manifest. The power others seem to have is the power we keep giving them due to our own mental conditioning. Thus, Prophet Noble Drew Ali said; 'I came to take you out of YOUR mental slavery'. That means you, yourself, are going to have to WAKE UP! WAKE UP! It is finished!!!!
.
.

Page Navigation:
Each page has own synopsis navigation. However, to Left is Site Page Directory.
.
.


First Things First: Important Audio Message Regarding Nationality (3 mins.)
.


New Canaanland Moors Page
In Unity and Honor of our Brethren Moors of the Ancestral Estate / National Domicile - North America.
.
.

What Time Is It?


.


15. The time has come when every nation must worship under its own vine and fig tree, and every tongue must confess his own.

16. Through sin and disobedience every nation has suffered slavery, due to the fact that they honored not the creed and principles of their forefathers.

17. That is why the nationality of the Moors was taken away from them in 1774 and the word negro, black and colored, was given to the Asiatics of America who were of Moorish descent, because they honored not the principles of their mother and father, and strayed after the gods of Europe of whom they knew nothing.

Excerpt from the Circle 7 (Cyle of 7) Holy Koran Chapter 47 in regards to the dominion and estate of the Aboriginal and Indigenous Moors of the entire planet.

NOTEWORTHY:

As to #15: The first Nation to recognize the United States of America / U.S.A. was Morocco, by first allowing them to sail on the seas, flying their BANNER of Commerce and Peace - Star Spangled Banner, and to pass through the ports (that is what a passport REALLY is); and settle in the American land estate of the Aborignal and Indigenous Moors; See: "Treaty of Peace and Friensdhip of 1787 - ratified in 1789"; and then provided the Law of the land (American Constitution of 1791), based on divine principles of civilization. Morocco - the Nation, not the Moroccan kingsom (as affirmed by Hillary Clinton in 2012, who afterwards got hit in the head, or injured her head and did not make the trip to Morocco - the Kingdom. She then resigned from Secretary of State, but is still in the political / Public Trustee arena. The Morocco in 1789, of which she is referring to was / is NOT and never will be the Kingdom of Morocco on the other side. A kindgdom is subordinate. THERFORE: The United States of America is NOT what you, as a Moor American National, are a member / citizen of , as they (USA) are a guest in your house. They were formed as the states of america, the united states, the united states of america, the colonial states, the union states, the charters, the companies, the colonist. -- Wake Up You Sleepy Headed Moors and stop searching for that which you already have -- You are rich!!!!!

As to #16: You cannot honor your own creed and your own mothers and fathers if you do not know them. Study, Study, Study. You ask study what? Study that fact to start.

As to #17: You cannot honor your creed, your mothers and fathers by 'name' and principles, nor can you claim your ancestral vast estate if you are claiming to be Negro, Colored or BLACK!!! Nor can you do so, if you are member / citizen of ANY Colonial / Union States, American STATES, now identified as the State of ..... (whatever); not to be confused with the American Estate. These state subordinates have now established a U.S. National, which DOES NOT exist except on paper to deceive you, the true National into a false jurisdiction (just like a so-called redemption of a birth certificate does) and take you out of the "Family of Nations." Thus we do a good job of taking ourselves out by not knowing, suffering (still) from a lack of knowledge.

.

"The United States has no inherent powers of sovereignty and only those enumerated in the constitution"… "the Manifest purpose of the Tenth Amendment was to put beyond dispute the proposition that all powers not so granted were reserved to the people", and any further powers can only be obtained by a new grant;

Kansas v Colorado, 206 U.S. 46, 27 Sup. Ct. 655, 51 L. Ed. 956. ; John Bouviers Concise Encyclopedia of Law rancis Rawles 3rd Revision page 639 Definition of Constitution.

As an example of how they deceive you and how we have been willing, yet unknowing participants is given by the fact that a new or revision to the IRC Codes (IRS) has been added that says 'persons' in any use (corpoate or natural person) does not exempt anyone from paying taxes. Well that might be true, but those Codes do not and never did appy to the national in the first place, as they are tax non-obligated. So, you see how they do this, many might say they are 'natural persons' as opposed to corporate person, but they still somehow think they are subject to the private corporation rules, codes, statutes, etc. AND if they have not claimed their nationality, then they are stateless and those codes may in fact apply to them. This is where Article VI of the American National Constitution comes in, wherein it says the states can establish their own codes, ordinances and whatever they call law, but the moment they establish anything that violates the American National Constituyion (the Supreme Law of the land as scribed in the constitution itself) then that code, statute, ordinance has no standing. So they are not even talking about you, yet you suffer to think so, thus you act from that position. The corporations, feigning as government, hididng behind a state, saying they speak for a state, also try to utilize Amendment IX and 10, wherein they (the corporate states) say whatever is not in the consitution is reserved for them - the state, well isn't that interseting because that woudl mean ONLY for those who are membvers /citizens of the state. That is why Amendment Ix and X is there to protect you - the people, however if you are in a frame of mind that you are a member of the formed states, then you might buy that deception regarding the reservation of the states, and they bank on the fact that you do not know the difference, yet it screams at you to be true that it DOES NOT apply to you. We were all told to enforce the American National Constitution and upon study and reveiw, anyone can see why.


TAKING THE COVERS OFF

The Covers were taken off of many organizations, particularly the secret ones. Secret meetings (except those that take place in your heart), have no place in man taking his place in the affairs of man and linking himself BACK to the family of nations. "As Society begins with family, so does the authority to govern society."
As society originates with family, so does authority or government.
Reference / Source of Law John Bouviers Concise encyclopedia of Law Francis Rawles 3rd revision page 1366 Definition of Government.

As soon as any part of a person's conduct affects prejudicially the interest of others, society has jurisdiction over it."
Reference / Source of Law; Mill, Liberty, c. 4. ; John Bouviers ConciseEncyclopedia of Law Francis Rawles 3rd revision pg. 1965 Definition of Liberty.

American: n. an Aboriginal or one of the various copper-colored natives found on the American Continent by the Europeans; the original application of the name.
—Websters 1828 American Dictionary of the English language and 1936 -. Websters unabriged 20th century dictionary.

.

"If I could just get you to thinking, you would free yourself"

-- Prophet Noble Drew Ali

.
Join Us Over the Air Tuesday; 9/27/15 at 9:30 p.m.
AND
Join us Live Wednesday 9/24/15
This Class marks the beginning of Fall

at the National "Black" Theatre 125th and 5th - near Harlem
Moors Heritage History School Broadcast
Doors open 6:30 Live Broadcast begins 7:30 p.m. for listeners
via MHHS–eyes wide open Blog Talk Radio.
Or Call 347 945-5899 to listen in OR via Internet / Chat Room:
http://www.blogtalkradio.com/mhhs-eyeswideopen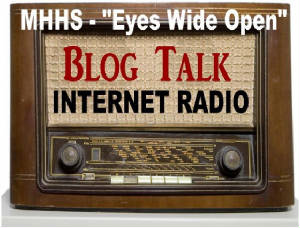 In this Electrifying 'Age of Information"
WE NOW HAVE 4 BLOG TALK SHOWS:
.
1. National Principles - Every Tuesday 9:30 p.m.
Host: Anaidah El and Mizraim El;
Co-hosts: Kudjo of Canaanland and Rahsmariah Bey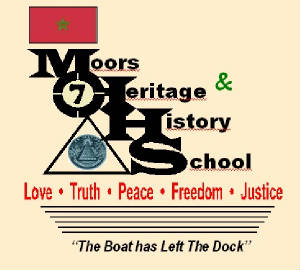 2. Moors Heritage and History Class -
Every Wednesday 7:30 p.m.
Host: Instructor of the Day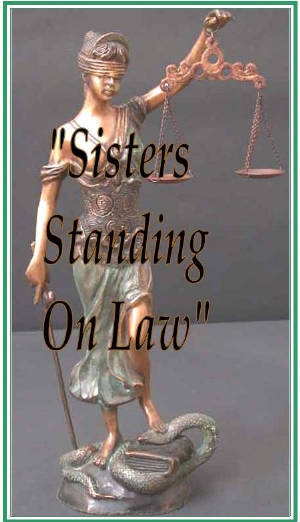 3. Sisters Standing On Law -
Every 2nd Sunday 1:00 p.m.
Host: Sister Anaidah El and Rahsmariah Bey
For student participation go to "Sistars Standing On Law" page

4. Sons of Allah" - Every 3rd Thursday 9:00 p.m.
Host: Mizraim El and Kudjo Adwo El
.
Moors Heritage and History School (MHHS) -"Eyes Wide Open"
In association w/ R.V. Bey Publications, Moorish Nation Public Records and Moorish News
.
CALL IN: (347) 945-5899
.
Email:
mhhseyeswideopen@gmail.com
.
You can also find Press Releases and Updates on Face Book at:
.

.

.

About 'Real' Identification
We have received emails and correspondences from those who are under the impression that the Allodial National Identification card offered on the site is NOT 'real' because it is NOT a membership card from a club, association, Temple or some other secret society or organization, as if it must be in order for it to be 'real'. R.V. Bey Publications is NOT a Temple, Club or Association and R.V. Bey DOES NOT take memberships nor do they 'nationalize' anyone because nationalization doesn't really exist if it is not being done in your mind first by being clear yourself --
Declaring
-- (if you do nothing else). Then you proclaim (
put in print / publish
). This mis-informed information appears to have the purpose and intent to confuse those who don't know or don't study, into thinking they can only be who they are, a Moor American National or Moorish American National (
same thing
) if they come from a club association. It is possible that some of those groups that say these things have made some feigned agreement with foreigners not to recognize or accept cards unless they come from their club, or their association, etc., and this is really out to lunch because clearly they must think the foreign european corporations or government entities have some authority to determine
your self identity,
"No man has the power to change your descent nature",
besides they cannot make treaty agreements with you or anyone.
Therefore,
those who think they are making agreements against their own brethren, need to (wake up) and do some re-con to recognize they are selling themselves and the people they instruct out.
Get to thinking......
If you had a membership card or and Identification card from the Library, would you ask the Library if it was alright for you to have another membership card or identificaiton card from somewhere else? Also, some have said you would not be able to get the Truth A1 documents if you don't get a card from some specific location, which in that case was specifically identified as the
Clocks of Destiny Masonic Order
. Well, it is true that C.M. Bey himself utilized the principles of USC AA222141, which means of a general and permananet charater in law, (are you?).
However,
'getting those documents' are not contingent upon your identification as a Moor from any club, association, Temple, etc.. We have attached a PDF that is a
MUST READ
for all who may have some confusion regarding the matter of an Allodial American Identification card, as if it verses any club, Temple or association's card. Also after reading the below PDF, go to the
National Identification card
page on this site, as there is a host of information in regards to what an identification card is lawfully.
.

R.V. Bey On Identification and Membership Cards
.

posted 12/5/12

.
"Moors, Temples and Membership"
by Sheikh Minkah Aha Hu El
.
We also suggest you read the above document "Temples, Moors and Membership", also found on the
"Food For Thought"
page of this site with other inspiring documents and analects.
.


Click Here for National Identification Card Page" and Instructions for "Sealing" Name Correction and Judicial Notice and Proclamation
.
We strongly suggest and advise you to read this page in its entirety prior to obtaining an American Allodial National Identification Card. This page contains additional information regarding identification cards NOT issued by any CORPORATE STATE, as they can ONLY issue to other corporations. As well, insructions are at Section 13 for having papers sealed. Papers are NOT Notarized, as the highest Notary is your thumbprint and, Notaries are for those who cannot read or write. the application for the American Allodial Identification Card, Road Travel Card and Moors Heritage and History School Student Card, are at the very bottom of the page. Please read the entire page before making order.
.

.
ORDER YOUR FEZ!.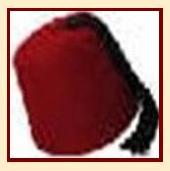 Below is form for ordering a Fez. Instructions are on the Form. If you have not read the information in regards to the Fez, go to "About The Fez" page. You will also find the order form at the bottom of that page. Please send ALL inquiries regarding the fez to ebonydiva63@yahoo.com. Instructions are on the form itself.
.
.

.

.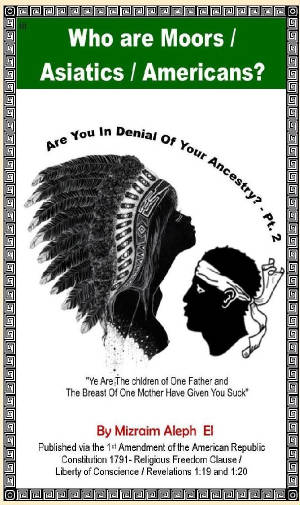 New Book!! by Mizraim Aleph El
"Who Are Moors/ Asiactics/ Americans?"
(Are You In Denial Of Your Ancestry? - Pt. 2)
This books provides a level of refinement regarding the truth as to who the true Aboriginal Americans are and proves beyond a doubt that they are NOT Indians, negros, coloreds or Blacks. In Color. Includes a Directory of the aboriginal appellations of the land and their meanings (still standing), prior to Foreign European or anyone's incorporation and derivatives of them. The land is your Ancestral Estate / National Domicle and you are the lineal descendants, of which no one can change your decent nature, thus you need make no apology and ask no permission or feigned authority to be who you are. Honor your Mothers and Fathers! Your 'rights of birth', cannot be bought, sold or transferred. Stop transferring them with void ab initio corporate artifices and derivatives that have no weight and hold no water. Know Yourself and Be Yourself!!
Posted 1/9/15
Click on picture to go to product detail /Cart.
.
.

Food For Thought Message: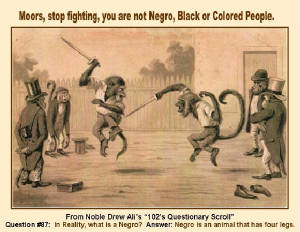 .

Do You Know Who King Philip and King Alexander Really Were?
.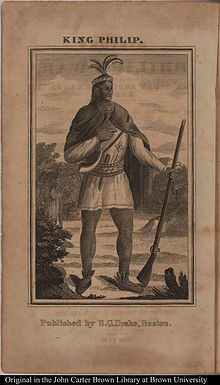 King Philip - 1600's, was really Metacomet, or Metacom and sometimes called Pometacom, a war chief of the American land, aboriginal and indigenous.

He was a Sachem (where Sheik or Chief comes from etymologically). The Europeans called him 'King Philip'.

His brother, Wamsutta was called 'King Alexander.

See how changing the appellation to a 'name' is a party to diffusion of the truth, and why we were told that Falsehood and truth is strangely mixed.

The Europeans called the aboriginal and indigenous people indians, but we know better, as we know who the aboriginal and indigenous people are and what they looked like.

We know they are the Moor (first navigators) Americans, the

true aboriginal native Americans found on the continent by the Europeans when they got here.
American:

n.

an Aboriginal or one of the various copper-colored natives found on the American Continent by the Europeans; the original application of the name.

—Websters 1828 American Dictionary of the English language and 1936.

— Websters unabriged 20th century dictionary.
Wow, we really do need to have schools that teach our own, don't we? As this information is another game changer.
.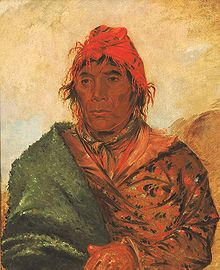 A Later King Philip!!! -1800 (right) was Ee Mat La of the Seminole Moors Family, a war Chief from the Second Seminole War.
Check out Micanopy, (left) known as Micco-Nuppe, Michenopah, Miccanopa, Moc-an-opa and Sint-Chakkee, which means 'pond frequenter', as he must have spent a lot of time at the pond, probably meditating, paticularly on the insurgence of the colonists, who wanted to suppress the aboriginal and indigenous people because CLEARLY, they (colonist) were disrespectful of nature, of life, of humanity. What can you expect from uncivilized barbaric slaves, murderers and thieves. This is the second of wars for the natural people of the land against them. Micanopy was a war leader in the Second Seminole Wars - Check out his hair, as they are locks. Hair like lambs wool, skin like brass - copper.

posted 5/6/13 - Posted here and Food For Thought Page 11/15/14
.
As A Reminder
Article for Heritage / History Consumption: "The Monopoly and Asiatic American Connection to the Continental Americas" by Morpheus Ashahed El..
.

Asiatic American Connection To The Continental Americas" - PDF
.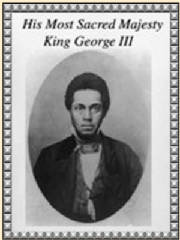 Source of King George, III Photo used in this Website
.
Some have inquired as to the authentication of this depiction of King George, III. We provide here the source as the Science Museum of London Exhibition Rd London SW7 2DD, United Kingdom. We are aware of the hidden truth of history, particularly in the North American Schools and Institutions, especially corporate state public school curriculums. The full article we posted regarding this photo can be found on the "What's New Page", associated with "Declaration of Independence".
.
.
.

.


Click Here to Order Books via Paypal
AND for List of Contact and Inquiry Emails.
.


.
. All books are supported by researched information, Historical Documents, i.e. "Documents of American History", Yale University's "Avalon Project", National and International Declarations, Treaties, and Congressional Records.

.
"When one studies issues involving Nationality & Birthrights, one begins to understand that Laws of

C

ivilizations

come from the natural people of Nations.

And if you are not part of a Nation you don't come under

National or International Law. Therefore, you are not recognized by the Nations of the Earth; because Law deals with the interchanges made between natural people across the planet, and has generally, always been

that way.

And the

(Nations) have

governmental principles that are universal in their character.

These international principles are not unique to us necessarily, they are universal in their character.

So when one deals with other

N

ations

,

there are certain

universal and

fundamental civil principles that are expected from you, when others communicate with you.

And if you don't display a basic knowledge of such rules of order, then you are in violation of

Divine Law, (from whence the principles of

government law

is derived). One may be deemed as being

outside of

the L

aw or considered to be what is called or referred to as an

"

outlaw

". Such a circumstance may be assumed by

the natural citizens of a nation and government; and by virtue of such conditons or status, may do whatever they want to you and get away with it."